Highlights
Drastic reduction of tower-top weight & wind-load for worry-free network modernization
Quick & easy antenna azimuth steering functionality for highly accurate antenna alignment
An antenna agnostic mounting system where legacy & new antenna systems can be hosted
Enhanced safety for rigging and climbing crews, error-free radio planning and optimization
An inexpensive solution that improves performance while reducing operational costs
F-CAT System Brief Description
F-CAT system products make possible to relax weight and wind-load at the tower-top while at the same time increase network performance and reduce operational costs.
Improperly designed, configured or installed RAN equipment on a mast or tower — by simply choosing the wrong mounting systems — can cause from antenna misalignments to even total tower failure. As you look at modernizing your network, it is important to understand the impact your antenna and antenna mounting choice has on network performance, operational and capital costs, health & safety for rigging and climbing works, and so on. Indicatively,
the overall tower load must be thoroughly checked.
Frontal wind loading and overall weight are important factors. Performance factors aside, antenna mounts with better frontal loading design and lesser weight will decrease overall tower weight and wind load issues. Base station antenna mounts add load to the towers not only due to their mass, but also in the form of additional dynamic loading caused by the wind. Depending on the aerodynamic efficiency of the antenna mount, the increased wind load can be significant. Tower mounts should be chosen carefully based on the projected weight of the antennas. Any overloading can create movement that can have a negative impact on safety and performance.
In fact, failure to choose the right antenna mount can result in damage or destruction of structure legs with the possibility of the tower falling.
the accuracy of antenna alignment must be ensured.
Wrong antenna alignment on azimuth and tilt is one of the reasons that radio networks underperform. Either due to excessive or insufficient cell-overlapping, frequent antenna azimuth re-adjustments have become business as usual on radio network optimization and maintenance exercise. Today, sending rigging and climbing crews for antenna alignment works, has become an everyday operations activity. It is of paramount importance to ensure that such works are performed quickly (requiring minimum site-down-time & exposure), easily (requiring minimum effort & time / maximum health & safety at work) and accurately (requiring less – if not none – revisits for the same job).
It is true that when choosing the right antenna mount can result in improved network performance quicker, at less effort and operational cost.
F-CAT got its name from the initials FASMETRICS, Clamps – Azimuths & Tilts. Antenna installations equipped with F-CAT mounting systems take advantage of the antenna azimuth steering capability on offer, thus making possible a lightweight solution that minimizes the tower's EPA (effective projected surfaced area), while at the same time ensures improved network performance, at less effort and operational cost.
For more information regarding F-CAT system necessity click here
F-CAT System Product Variants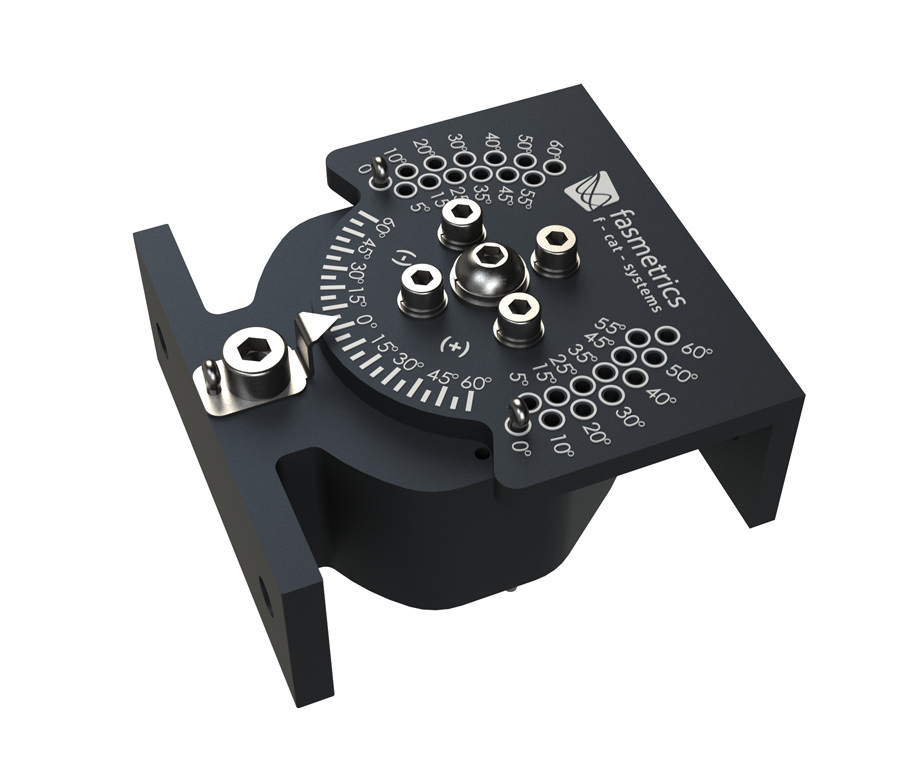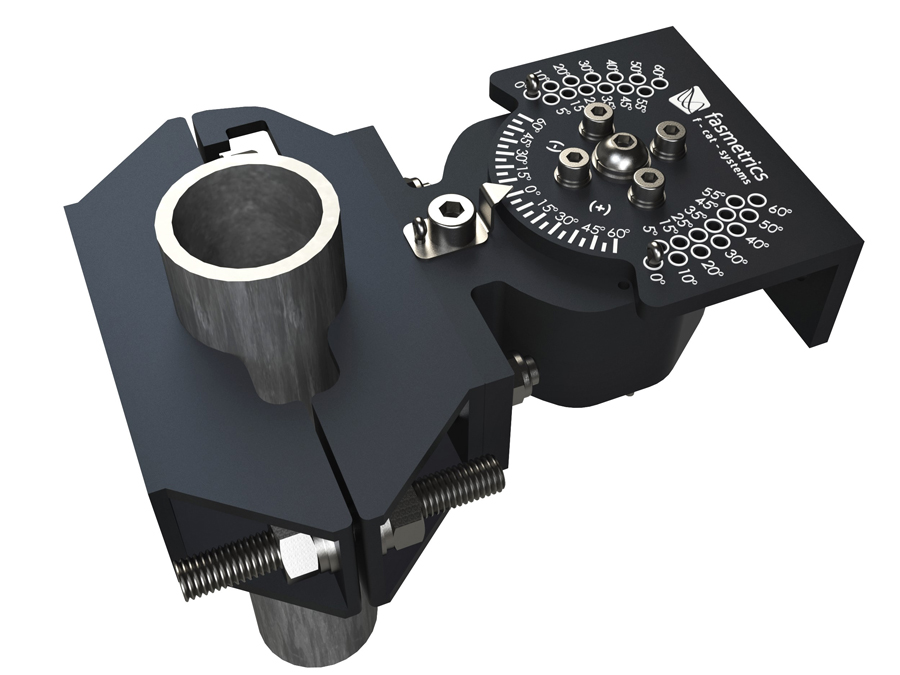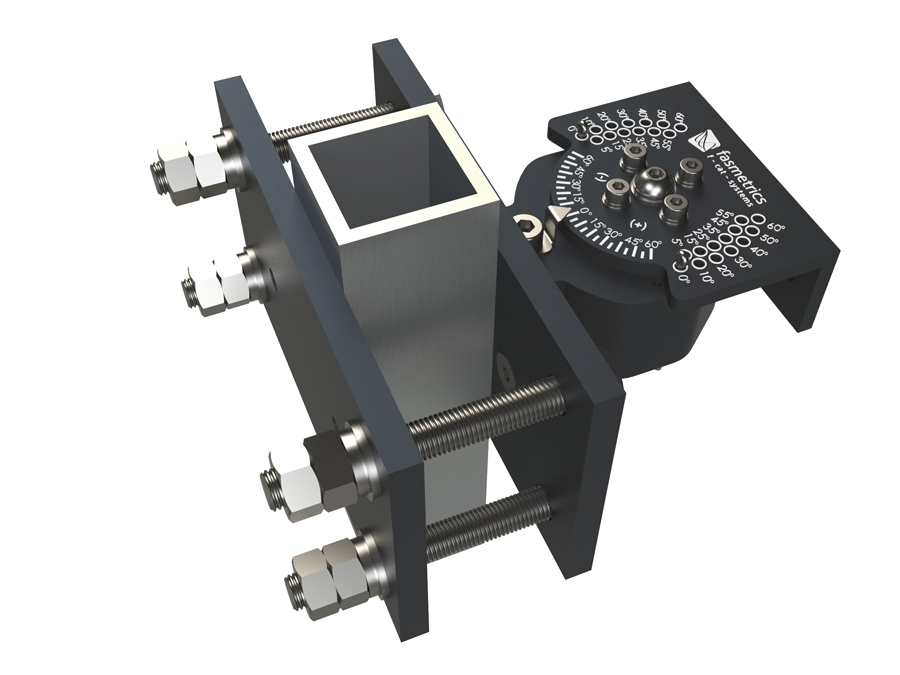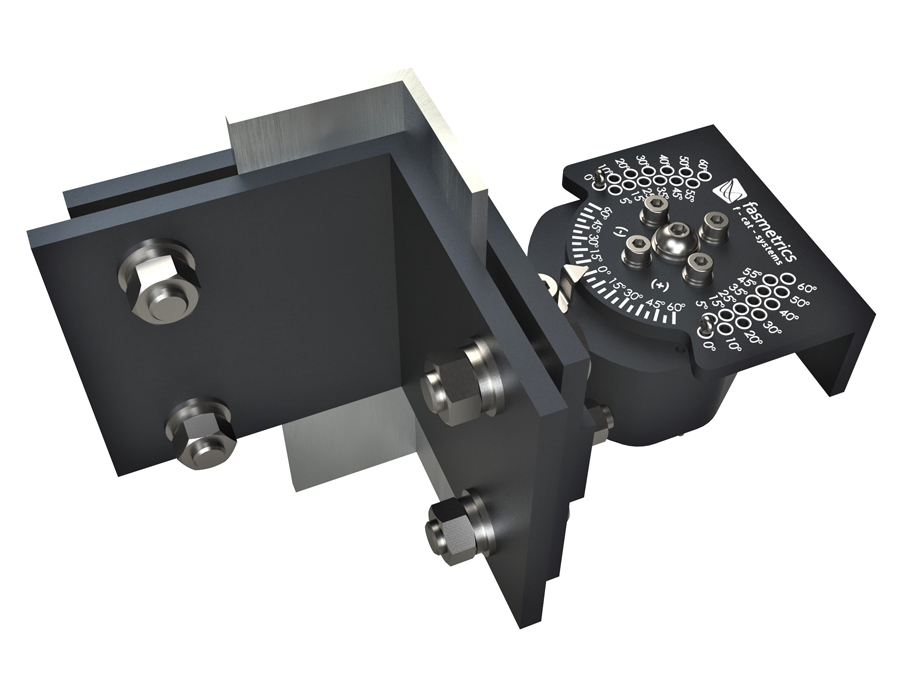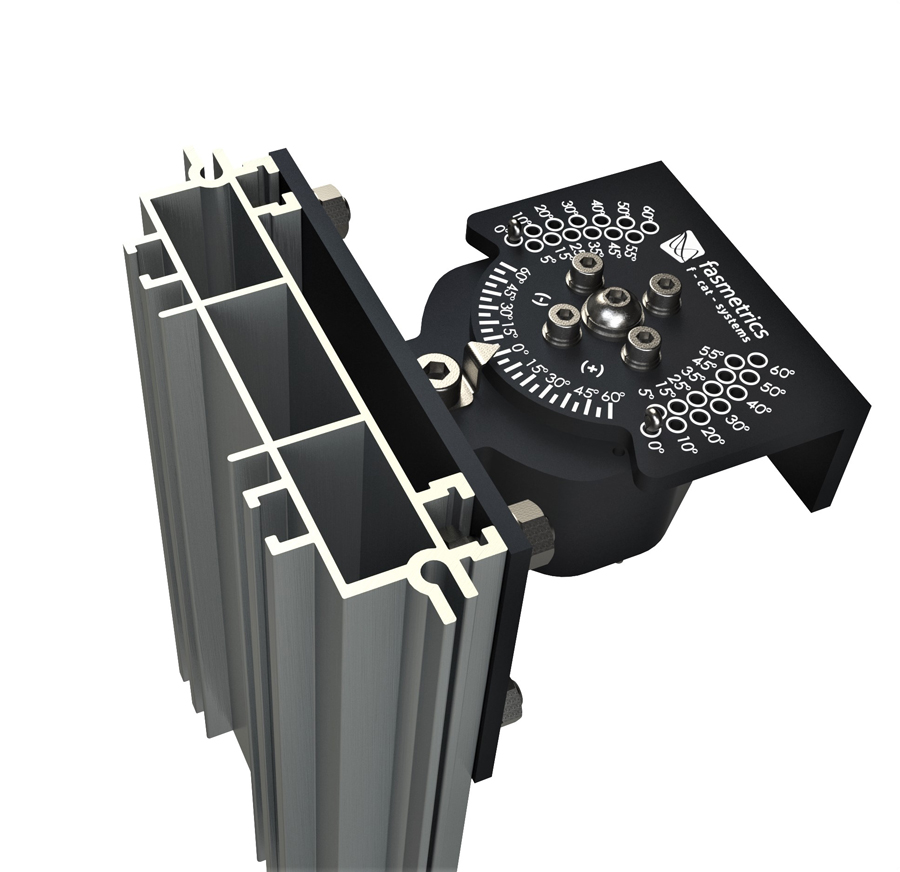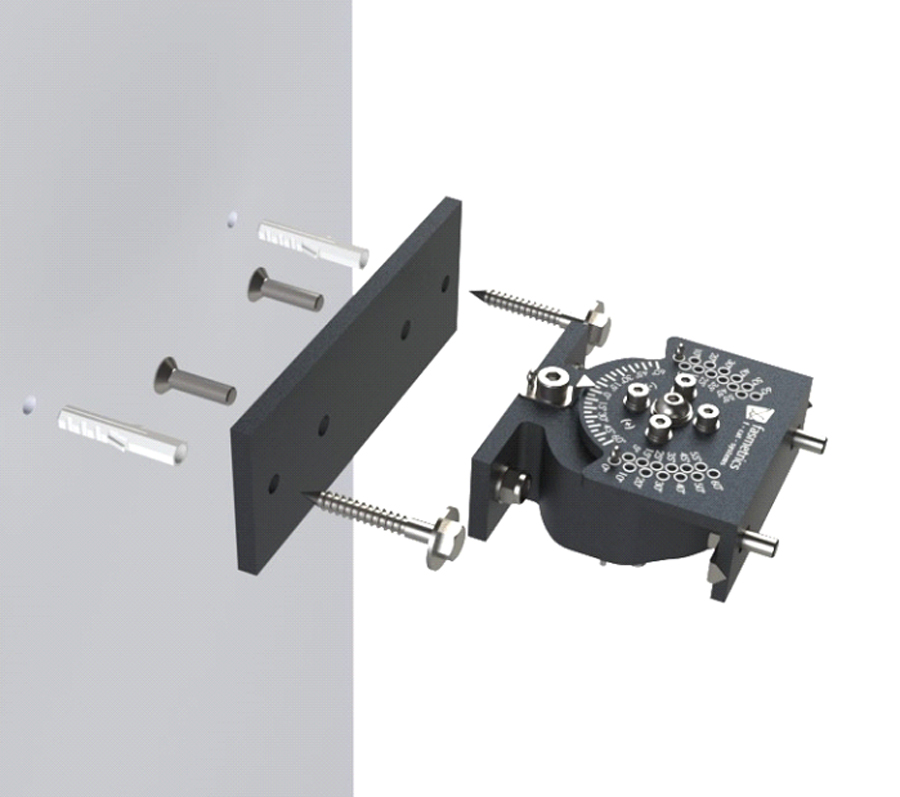 For more information regarding F-CAT technical specifications click here
Antenna azimuth & tilt alignment for "small-cell" roll-out.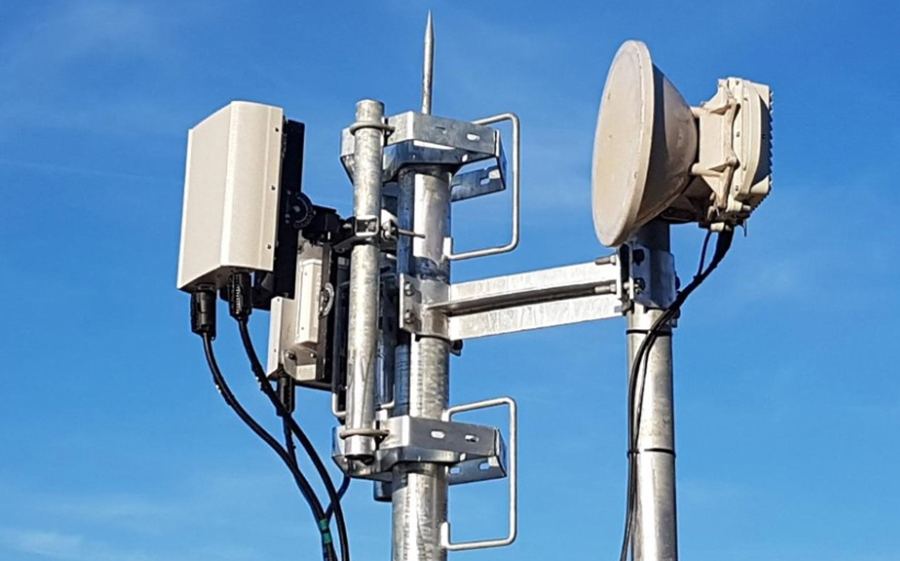 Capable of steering an antenna 120⁰ in the horizontal and vertical plane, the antenna's half-power beamwidth can be accurately directed towards any selected target in the horizon. As mobile networks mature in terms of LTE and LTE-A deployment, fine tuning the antenna coverage area is becoming a true necessity for the network's key quality and performance indicators.
F-CAT antenna bracket is a "plug-n-play" antenna accessory that is directly installed between the antenna system and its mounting pole (or wall). It consists of a novel antenna bracket to which (existing or new) antennas can be attached. This proprietary antenna bracket is fitted with a combined steering and locking mechanism, which allow the antenna to steer in one plane, while maintaining its mounting stability firmly fixed. Such operation allows a highly accurate 3-dimensional antenna alignment, while with the use of the azimuth and tilt locking feature, the installed antennas do not need to cope with back driving from wind loading.
F-CAT antenna bracket is a powerful IP67 outdoor antenna mounting accessory that has been manufactured for use in harsh environments offering long lasting reliability. F-CAT antenna bracket is a network performance improvement product that can be reliably installed, quickly operated and easily maintained on the field.
For more information regarding F-CAT for "small—cells" click here